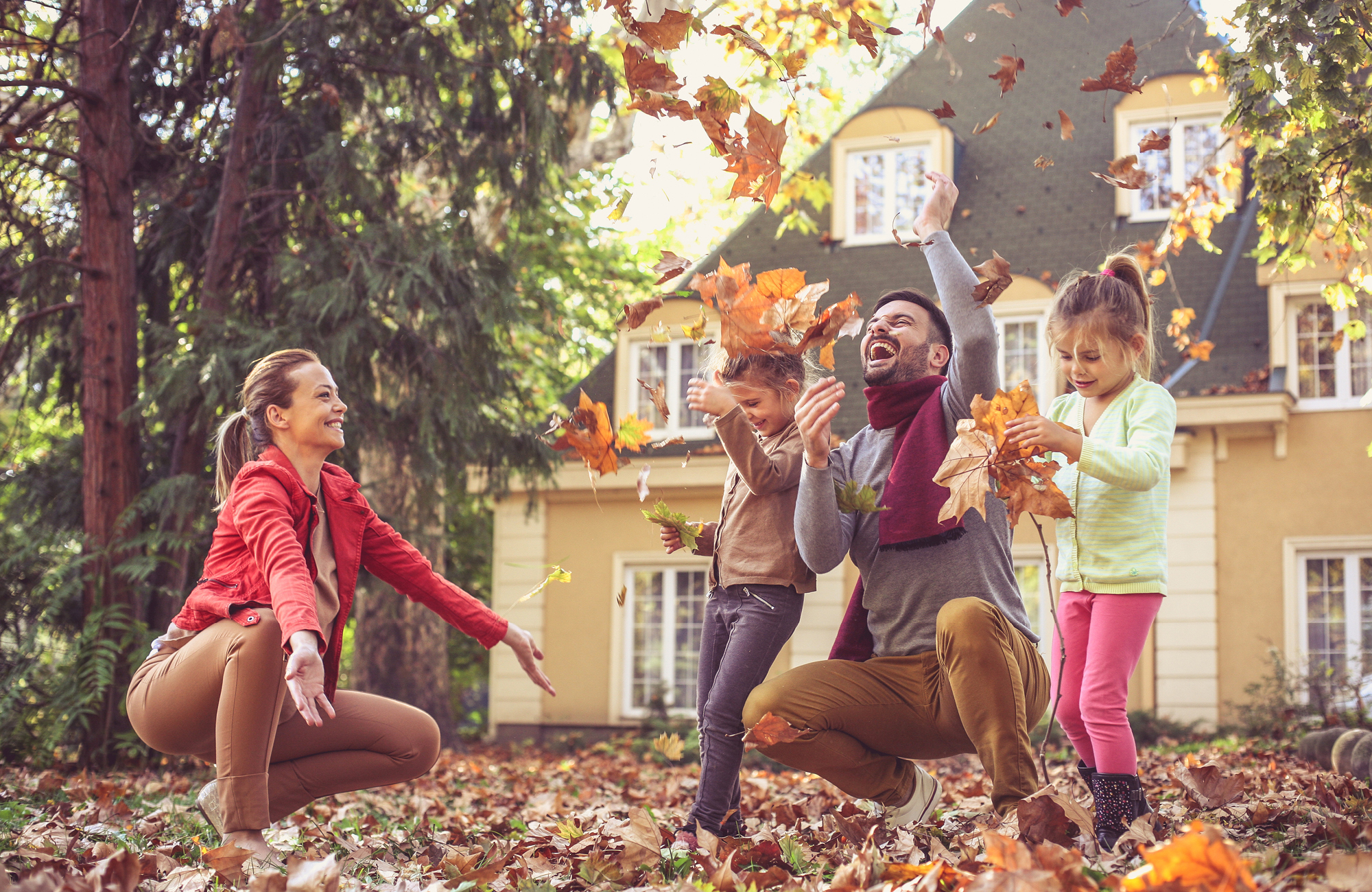 Fall into Savings: Benefits of Buying this Fall
Fall into Savings: Benefits of Buying this Fall
Spring is widely known as the most popular time to go house hunting, but that doesn't mean it is the only good time to purchase a home. Here are a few expert insights on why buying a home in the Fall can be beneficial for you and your family.
See the neighborhood in action
But the advantages don't stop there. Buying in the fall allows you to check out potential homes when neighborhoods are bustling with back to school activities. You can see where your child's bus stop would be, get a good feel for how many kids are in the neighborhood and you can visit the school itself, while classes are in session.
Less sales means more attention for you
Moving companies aren't as busy, so it is easier to schedule your moving date. It's also a great time to get a lot of attention from your REALTOR® and Mortgage Loan Officer. Typically, they aren't as busy in the fall, which allows them to spend more time with you.
Less competition
Most potential buyers have noticed that the market has been red hot this Spring and Summer. However, new data shows that the competition in many markets has started to slow. Less buyers are participating in costly bidding wars that can drive prices up, and inventory has started to slowly rebound from record lows.
Now only will less competition help to keep home prices from rising so quickly, but it also means that as a buyer, you'll have more time to think on a house to truly decide if it's right for you.
Take advantage of those year-end sales
If your house is a fixer upper, jack pot! The fourth quarter can be a great time for renovations. Fall is the time to save on new floors, windows, cabinets, air conditioning, really anything that is considered off season. Companies and tradesmen want to keep their people busy and are willing to give you a price break as incentive.
Interest rates are low
Mortgage rates are still at historic lows, keeping ownership affordable despite the recent increase in median home prices. While the uncertainty surrounding the pandemic has kept interest rates low, they are expected to gradually increase to 3.4% in the fourth quarter of 2021 and 3.8% in the fourth quarter of 2022, according to Freddie Mac's most recent quarterly forecast.
Don't fret fall house hunting! Take advantage of all that fall has to offer and get into your beautiful new home in time for the holidays.
Categories